Lead in rural, regional & remote Australia
At the ARLF, we envision thriving communities in regional, rural, and remote Australia where people work with one another and the natural environment around them; respectfully, boldly and intuitively. Become a part of it.
Lead rural, regional, and remote Australia to a brighter future
Join the 15-month leadership development course. This course is designed to support individuals who want to respond to regional, rural, and remote Australia's most complex challenges, as well as the opportunities that arise.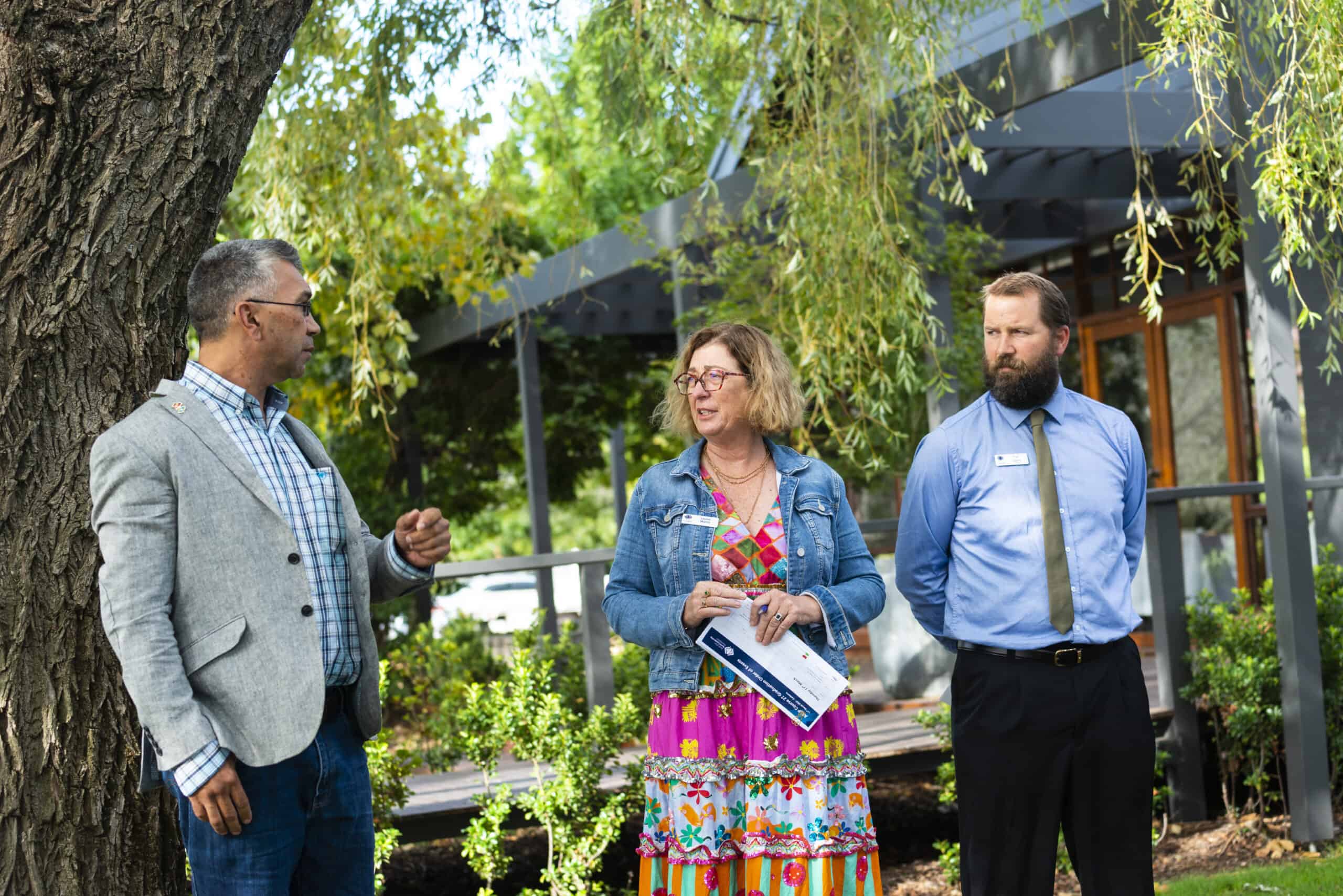 Each year's program is tailored to the cohort
The Australian Rural Leadership Program wouldn't be effective if we delivered the same program every year. The point is that we want to react and adapt to current and relevant problems in our sector. Each year, we take the demographic and objectives of our cohort into consideration, along with the current issues being faced by the sector.
This allows us to build a highly relevant program that gives our participants the chance to learn in this real-world context. You'll gain adaptive leadership skills that support you in confidently overcoming challenges and acting for the greater good.
What you'll take away from the program
Applying for the ARLP is competitive and rigorous. Our program is sponsored by a range of industry sponsors inspired by the work we do. With only 25 to 30 funded places available through these scholarships, we match the applicant receiving the scholarship to a sponsor whose industry or purpose they align with. 
These scholarships are valued at $50,000 per participant. However, participants will still need to pay an ARLF network fee of $5,000AUD (plus GST). You'll be able to pay this fee off over five instalments throughout the course of the program (15 months).
Become an ARLP sponsor and contribute to the next generation of Aussie leaders.
Apply for a place in the next round of applications for the ARLP. Before you apply, consider why you want to. What impact do you want to make on rural, regional, and remote Australia as a result?
What to expect from the ARLP
You'll walk away with a fair dinkum network
ARLP Graduates get exclusive access to our diverse, national alumni network of more than 1,800 rural, regional, and remote leaders. Surround yourself with like-minded leaders who are just as dedicated to making a positive impact and facilitating changes in their communities as you are. 
All ARLP Graduates who meet all the program requirements can also request to become an ARLF Fellow. This offers you regular networking opportunities, resulting in better connections and engagement in leadership conversations. The fellowship offers you more chances to connect and work with a professional network of peers across rural, regional and remote Australia.
We're raising the next generation of Aussie rural leaders
At Australian Rural Leadership Foundation, we're making change happen. Join us by joining the next round of our Australian Rural Leadership Program.