Building community resilience through leadership in the Eurobodalla Shire​. Grow your leadership capability to operate in complex situations and to bring wise, effective action in service of a shared purpose with Regenerate Eurobodalla. Become a leader with the courage of an open mind, open heart and open will.
Building community, business and government leadership capacity
Regenerate Eurobodalla is a fully-funded leadership development program building leadership capacity for resilience and sustainability.
Regenerate Eurobodalla is a leadership development program in response to the 2019-20 bushfire season. This intensive program engages participants in an 18-month learning journey that combines a blend of face-to-face workshops, action learning, online support, project delivery, coaching and mentoring. Designed for current and emerging leaders, it provides a deep dive into personal leadership, working in and leading teams. It gives you the skills and understanding to lead and build resilience in communities and organisations.
What you'll take away from the Regenerate Eurobodalla
We have great facilitators in this program. Regenerate Eurobodalla is a partnership between Southcoast Health and Sustainability Alliance (SHASA) the ARLF and the program facilitators Global Learning. SHASA has been at the forefront in championing renewable energy, sustainability and community resilience projects across the Shire. The ARLF is preeminent in the development and support for strong leaders in rural, regional and remote Australia. Global Learning has been at the forefront of leadership development for more than 30 years and has worked extensively across corporate, government, community and not-for-profit organisations. They are now Eurobodalla based.
Global Learning Senior Partner Mark works and plays with leaders and teams on the forward edge of personal and system innovation. The complex system problems of the 21st century cannot be solved with old ways of thinking.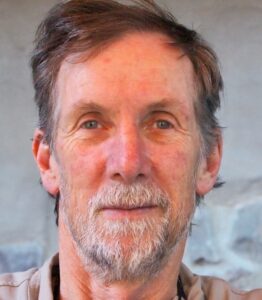 Global Learning Founder Steve works at the intersection of social, business, and natural environments. From his first business venture in 1977, founding a wilderness guiding and expedition company, he learned the importance and the skills needed to lead teams, collaborate, and work together. 
"For me, resilience is about recognizing there's been a set back and that we might have to take a step back but then also to go forward, push through whatever the problem or the issue is and also be kind to yourself and be kind to others."
Edwina Robinson
Founder of The Climate Factory / Landscape Architect / Micro-Forest Maker, Moruya
"There is so much work to do to achieve a more resilient Eurobodalla and low carbon economy… We need people who are passionate about solutions to be our leaders but we need our leaders to be supported by all three tiers of government."
Kathryn Maxwell
President of Southcoast Health and Sustainability Alliance (SHASA), Moruya
"Leadership is creating a safe but still challenging enough environment to bring the best ideas forward and then to help a group of people decide together what those best ideas might be."
Alison Worthington
Eurobodalla Councillor and Deputy Mayor, Moruya
Frequently asked questions
Have a question that we haven't answered below? Get in touch with our friendly team. We're happy to help.
Delivered in partnership with
We're making a real
difference in Australia. Join us.
You can support us to drive change and create a serious impact in your organisation, sector, and wider community. It's not just enhancing how you lead, it's building your own network and contributing for the greater good.